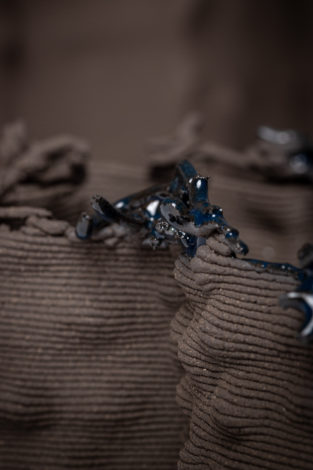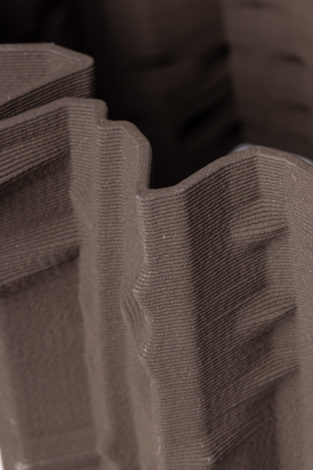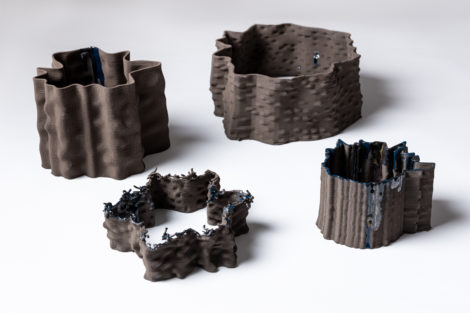 Dreamprints
Empreintes de rêves, 2021
Installation : 14 sculptures en terre cuite émaillée (impression 3D)
Partenariat avec le Centre du sommeil et de la vigilance à Paris
Ce projet de recherche autour de l'empreinte du rêve dans le cerveau est un processus créé afin de matérialiser des données issues de rêves en impression 3D. 
Le rêve devient une architecture et apparait dans la succession des gestes d'un bras robotique. Les données sont captées durant le sommeil de l'artiste, lors d'un enregistrement encéphalographique ainsi que d'autres biosignaux.
La matière de l'inconscient devient un geste artistique et un révélateur d'invisibles.  La matière physique devient témoin réceptacle de l'image mentale du rêve. Ces fragments d'inconscient deviennent des témoins fossilisés de notre espace mental.
Merci à Kuka robotics, à RobotFaber, Amandine Arlot et au laboratoire des systèmes perceptifs de l'ENS
Photos : Julien Bruhat
© Justine Emard / Adagp, Paris 2021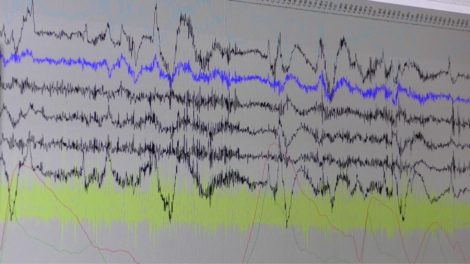 Impression des rêves en atelier, avril 2021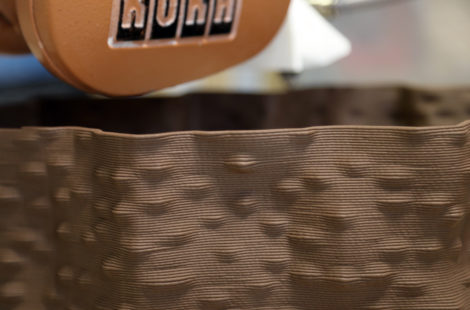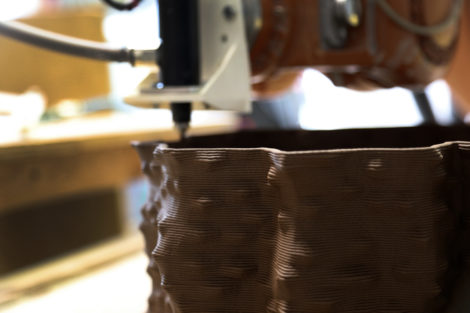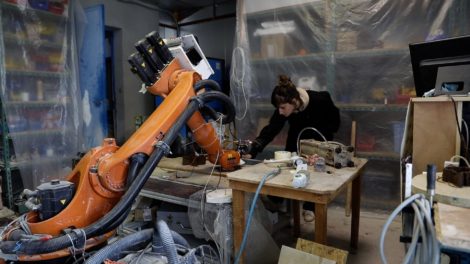 Dreamprints
2021,
Installation: 14 sculptures in enamelled clay (3D printing)
Partnership with the Centre du sommeil et de la vigilance in Paris
Thanks to Kuka robotics, RobotFaber, Amandine Arlot and the laboratory of perceptive systems of the ENS
Photos : Julien Bruhat
© Justine Emard / Adagp, Paris 2021
This research project around the imprint of the dream in the brain is a process created to materialize data from dreams in 3D printing. 
The dream becomes an architecture and appears in the succession of gestures of a robotic arm. The data is captured during the artist's sleep, during an encephalographic recording as well as other biosignals. The matter of the unconscious becomes an artistic gesture and a revelator of the invisible.  The physical matter becomes a receptacle for the mental image of the dream. These fragments of the unconscious become fossilized witnesses of our mental space.
---