video installation, 12′
(with Mirai Moriyama & Alter- developed by Ishiguro lab, Osaka University and Ikegami Lab, Tokyo University)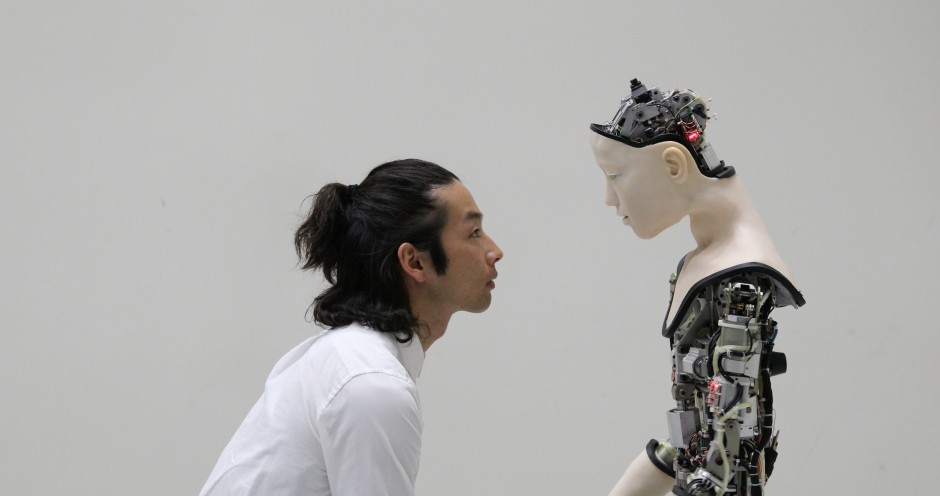 A primitive intelligence interacting with a human.
This artwork is lead as an experience, creating an artistic interface between data and human motion. The actor interacts, face to face, with a robot that is animated by a form of primitive intelligence based on a neuronal system, an artificial life system programmed by Ikegami Lab (Tokyo University). The AI embodies a different way of understanding things, non-anthropomorphic, essentially by making decisions.
This work focuses on the unstructured communication between the two entities. They interact through signals, body and spoken language with their different intelligences. Using a deep learning system, the robot can learn from his experience with Mirai Moriyama, a Japanese actor/dancer. The humanoid incarnation of the AI had been created by Ishiguro Lab (Osaka University). Its minimal appearance enables emotional projection and opens a space for imagination.
Existence presumes being in reality and/or being alive. Through experience, the human and the robot try to define new perspectives of coexistence in the world.
---
Co(AI)xistence (2017), dont le protocole de réalisation s'approche d'une expérience scientifique, crée une interface entre les données numériques et la motricité humaine à travers le langage sensible de l'art.
Justine Emard a mis en scène l'interaction entre Mirai Moriyama et le robot Alter, animé par une forme de vie primitive basée sur un système neuronal, une intelligence artificielle (IA) programmée par le laboratoire de Takashi Ikegami (Université de Tokyo), dont l'incarnation humanoïde a été créée par le laboratoire de Hiroshi Ishiguro (Université d'Osaka). Son apparence minimale autorise une projection émotionnelle, en ouvrant un espace pour l'imagination.
Dotés d'intelligences différentes, l'humain et le robot dialoguent à travers les signaux de leurs langages respectifs, tant corporel que verbal. En utilisant un système d'apprentissage profond non anthropomorphique (Deep Learning), le robot peut apprendre de sa rencontre avec le danseur.
Exister suppose que l'on est dans la réalité et/ou vivant. A travers une expérience partagée, l'humain et le robot tentent de définir de nouvelles perspectives de coexistence dans le monde.
Yuko Hasegawa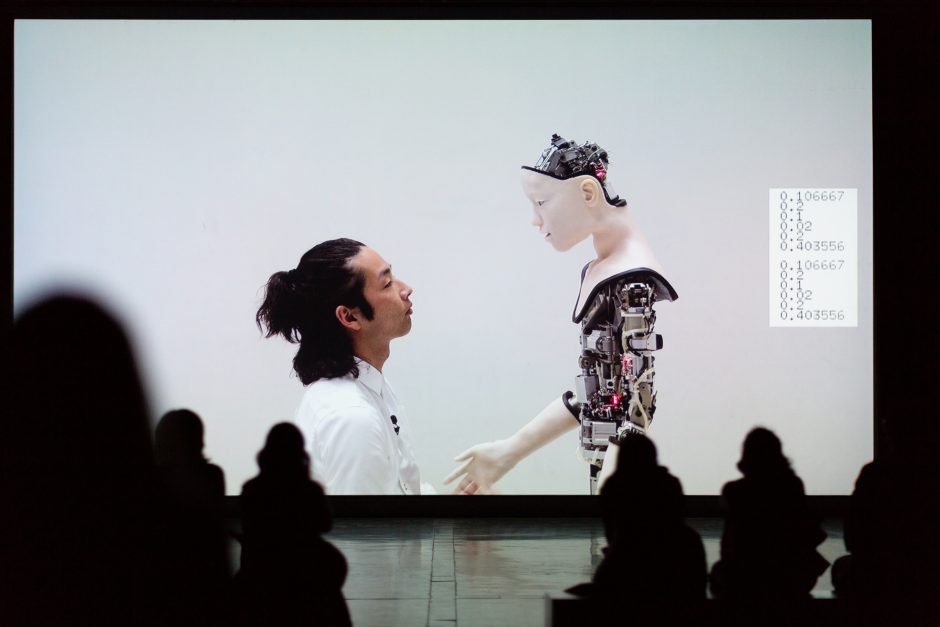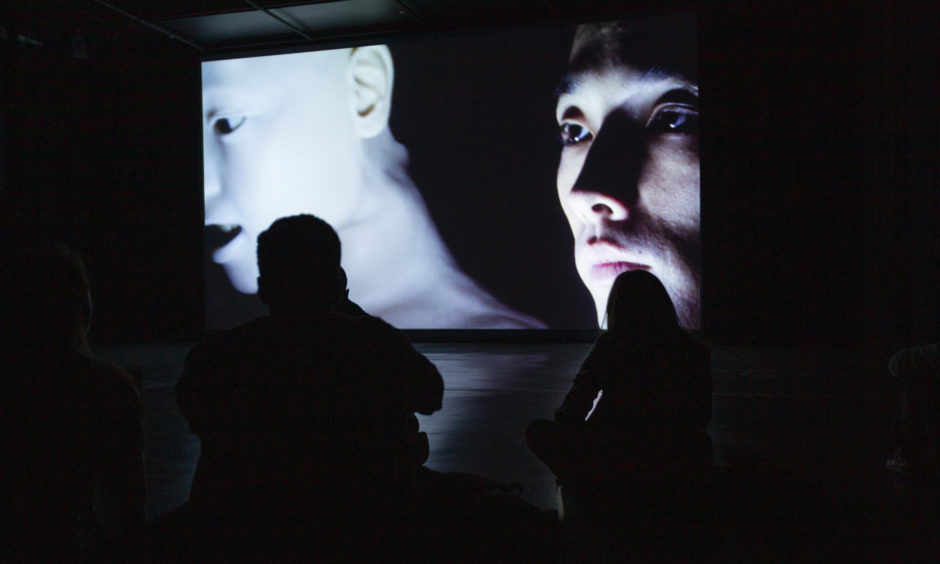 Cinémathèque Québécoise, Montréal
Elektra 2019
Photos by Mike Patten and Grispace
---
Artwork, direction & video: Justine Emard
Performer: Mirai Moriyama
Robot Alter: developed by Ishiguro lab, Osaka University and Ikegami Lab, Tokyo University
Original music: Marihiko Hara
Sound mix: Mix & Mouse
Video assistant: Yuta Koga
Russian subtitles: Gala Renaud-Romanov
English subtitles: Kenta Koga
French subtitles: Aya Soejima
Special thanks to Gakko inc, Miraikan : The National Museum of Emerging Science and Innovation, Hiroshi Ishiguro, Takashi Ikegami, Kohei Ogawa, Itsuki Doi, Masatoshi Shimizu.
———————–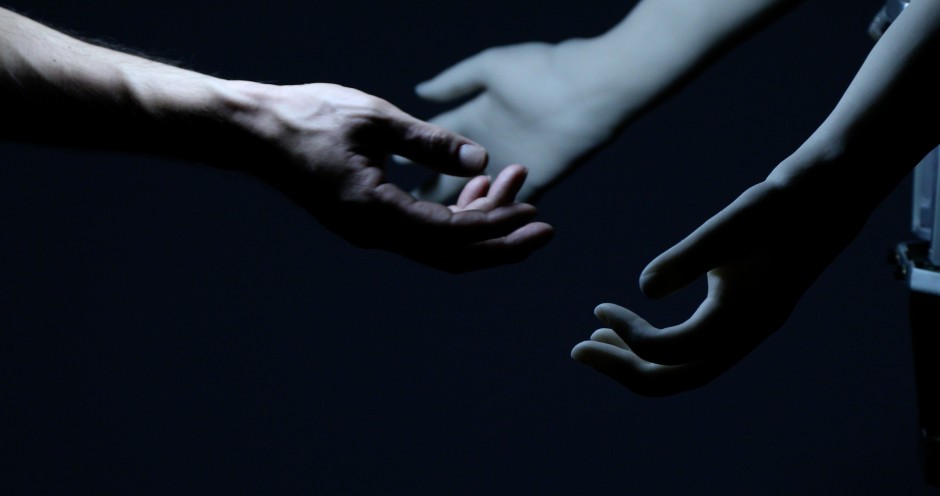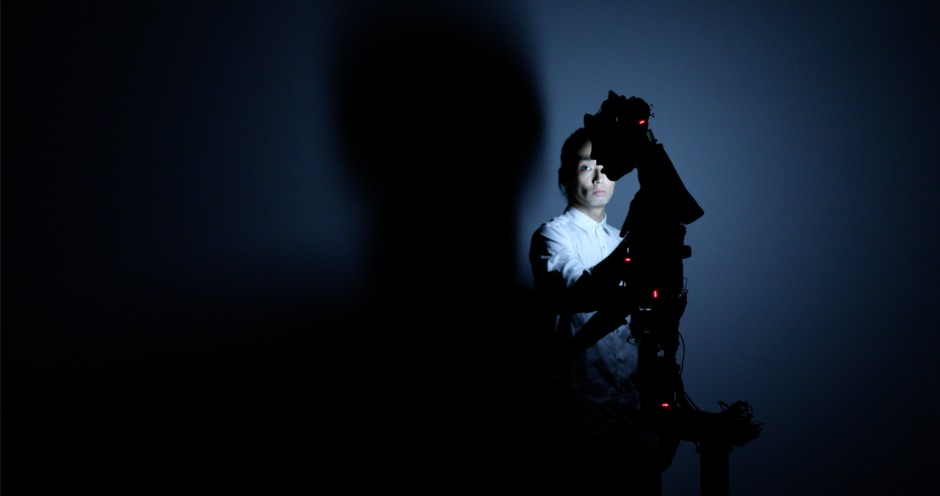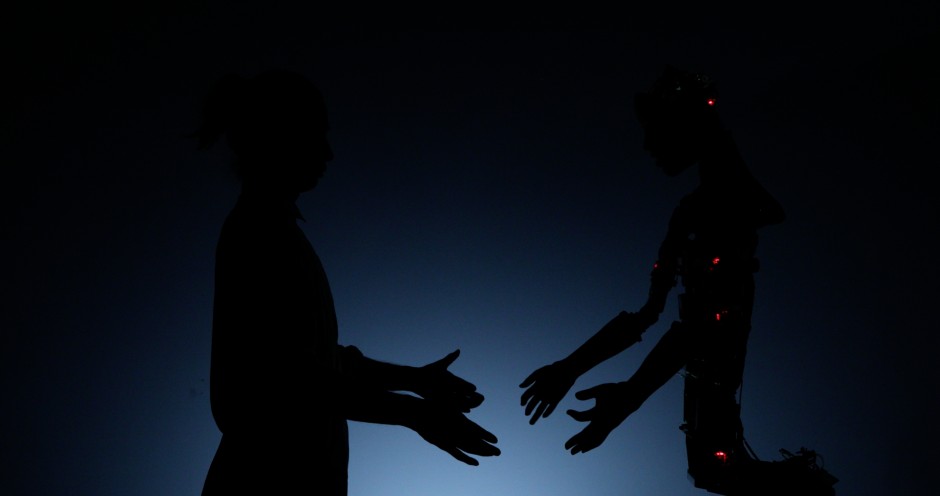 ———————————–
Justine Emard is the prize winner for the 2017 Hors les murs residency program by Institut Français, Paris
Justine Emard est lauréate du programme de résidence Hors-les-murs 2017 de l'Institut Français, Paris
& prize winner for the grant "Brouillon d'un rêve, Pierre Schaeffer", SCAM, Paris
& lauréate de la bourse "Brouillon d'un rêve Pierre Schaeffer", SCAM, Paris
& prize winner « HUMAN FUTURE » of the BAINS NUMERIQUES#10 – International Biennale of digital arts, Enghien-les-Bains, France
& lauréate du prix « HUMAN FUTURE » des Bains numériques #10 – Biennale internationale des Arts Numériques, Enghien-les-Bains, France
& prize winner «Best Contemporary Experimental» of the Sapporo International Short film Festival 2018 – Sapporo, Japan
& lauréate du prix «Best Contemporary Experimental» du festival international du court métrage de Sapporo 2018 – Sapporo, Japon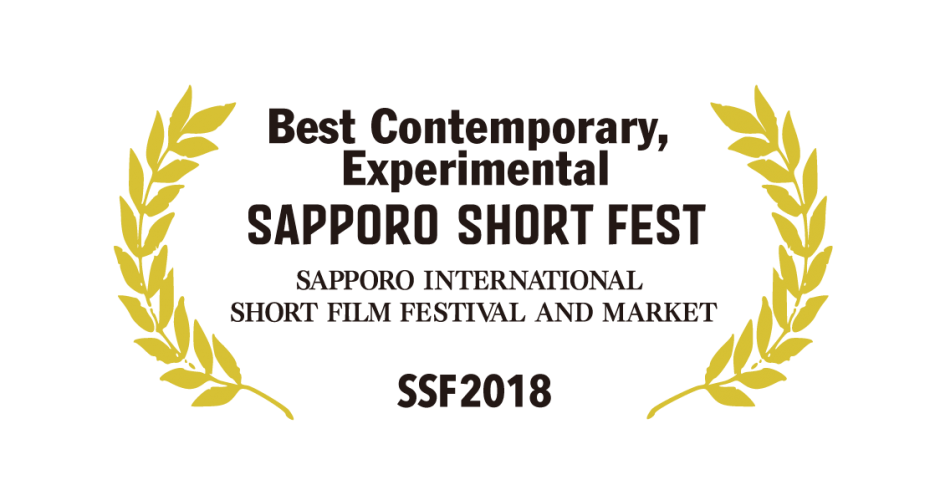 all images and video © Justine Emard / Adagp 2019, Paris