22 septembre 2017
video installation, 12′
with Mirai Moriyama & Alter- developed by Ishiguro lab, Osaka University and Ikegami Lab, Tokyo University
A primitive intelligence interacting with human.
This artwork leaded as an experience creates an artistic interface between data and human motion.The actor interacts, in a face to face, with a robot that is animated by a form of primitive intelligence based on a neuronal system, an artificial life system programmed by Ikegami Lab (Tokyo University). The AI embodies a different way of understanding things, non-anthropomorphic, essentially by making decisions.
The creation focuses on an unstructured languages between the two entities. They interact through signals, body and spoken language with their different intelligences. Using a deep learning system, the robot can learn from his experience with Mirai Moriyama, a Japanese actor/dancer. The humanoid incarnation of the AI had been created by Ishiguro Lab (Osaka University). Its minimal appearance enable emotional projection and opens a space for imagination.
Existence presumes being in the reality and/or being alive. Through experience, the human and the robot try to define new perspectives of coexistence in the world.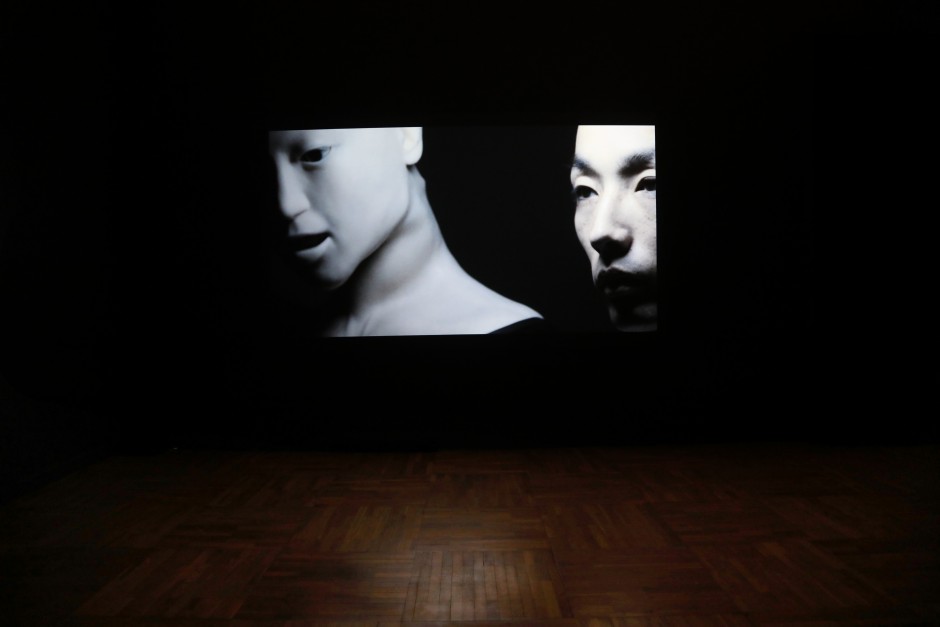 Installation view, Clouds ⇄ Forests,  7th Moscow International Biennale of Contemporary Art, Main project, New Tretyakov Gallery, Moscow, Russia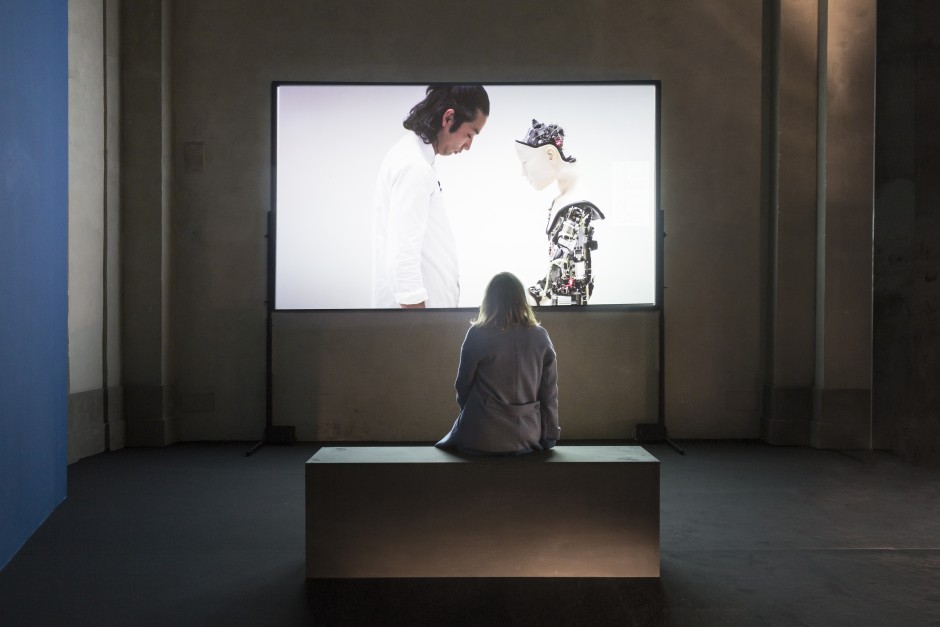 Exhibition « Directing the real », Palazzo Medici Ricardi, Firenze, Italy /  picture: Federica Di Giovanni © Justine Emard / Adagp 2018
————————-
Video: Justine Emard
Performance: Mirai Moriyama
Robot Alter: developed by Ishiguro lab, Osaka University and Ikegami Lab, Tokyo University
Original music: Marihiko Hara
Sound mix: Mix & Mouse
Video assistant: Yuta Koga
Russian subtitles: Gala Renaud-Romanov
English subtitles: Kenta Koga
Special thanks to Gakko inc, Miraikan : The National Museum of Emerging Science and Innovation, Hiroshi Ishiguro, Takashi Ikegami, Kohei Ogawa, Itsuki Doi, Masatoshi Shimizu.
———————–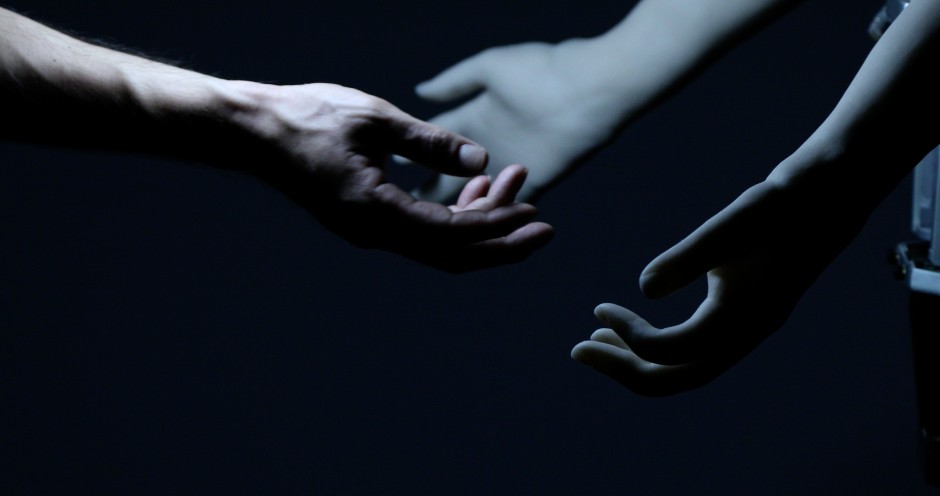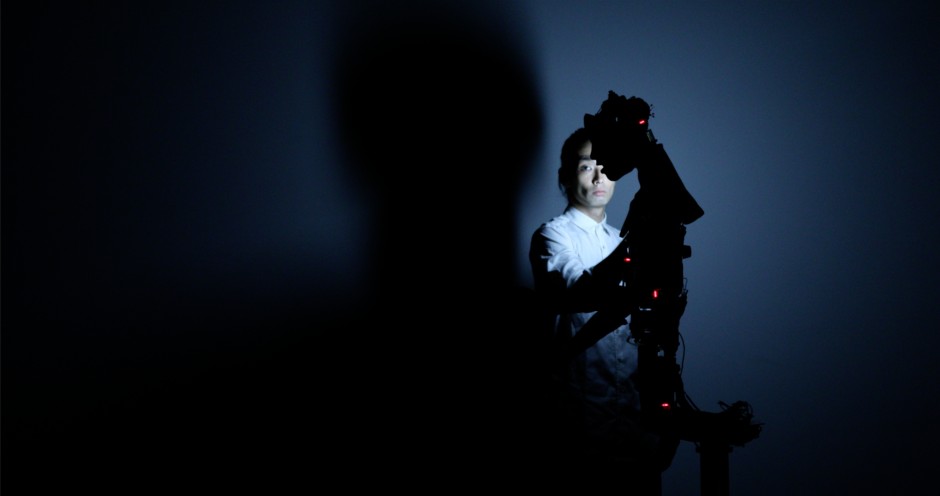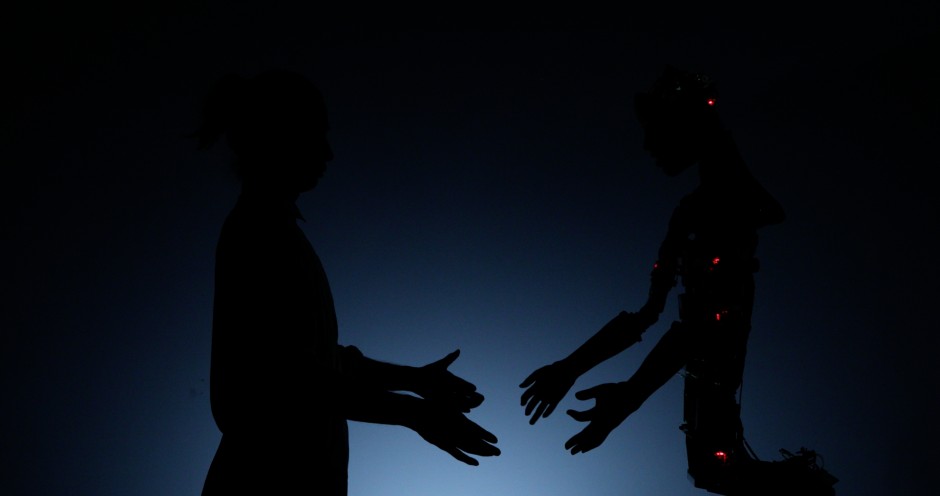 ———————————–
Commissioned by Clouds ⇄ Forests,  7th Moscow International Biennale of Contemporary Art, Main project, New Tretyakov Gallery, Moscow, Russia
Curator : Yuko Hasegawa // Curatorial assistant : Seiha Kurosawa
———————————–
Justine Emard is the prize winner for the 2017 Hors les murs residency program by Institut Français, Paris
Justine Emard est lauréate du programme de résidence Hors-les-murs 2017 de l'Institut Français, Paris
& prize winner for the grant "Brouillon d'un rêve, Pierre Schaeffer", SCAM, Paris
& lauréate de la bourse "Brouillon d'un rêve Pierre Schaeffer", SCAM, Paris
all images and video © Justine Emard / Adagp 2017, Paris