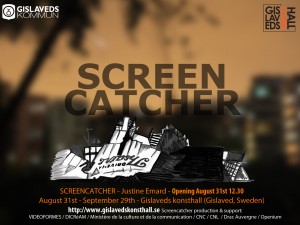 Exposition « Screencatcher » Justine Emard
31 aout – 29 septembre, à la galerie Gislaveds Konsthall (à Gislaved en Suède)
Vernissage: Samedi 31 Aout, à 12h30
————-
SCREENCATCHER – Justine Emard
August 31st – September 29th 
Gislaveds konsthall (Gislaved, Sweden)
Curator – Jonas Nilsson
Opening August 31st 12.30
Gislaveds konsthall has the great pleasure to present the exhibition ScreenCatcher by French artist Justine Emard.
Theme: Video art celebrates 50 years.
Justine Emard was born in 1987, Beaumont, France. She passed a master's degree atClermont-Ferrand Fine Arts Academy, France. She produces photography, video, installation and virtual reality.
Screencatcher is her first exhibition in Sweden. It is a video, a series of drawings as well as a unique app named Screencatcher for tablet and smartphones.
At 12.30 Justine Emard will demonstrate how to download and use the app.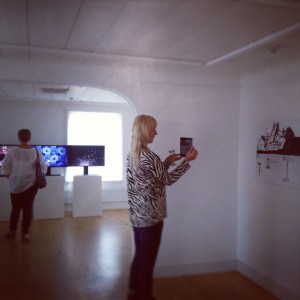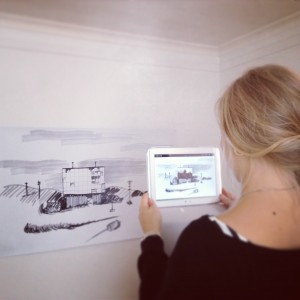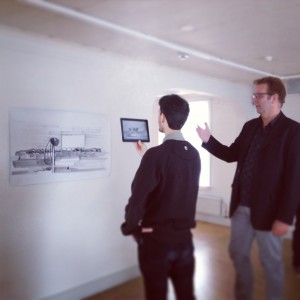 [/vc_column_text]
[/vc_column][/vc_row]