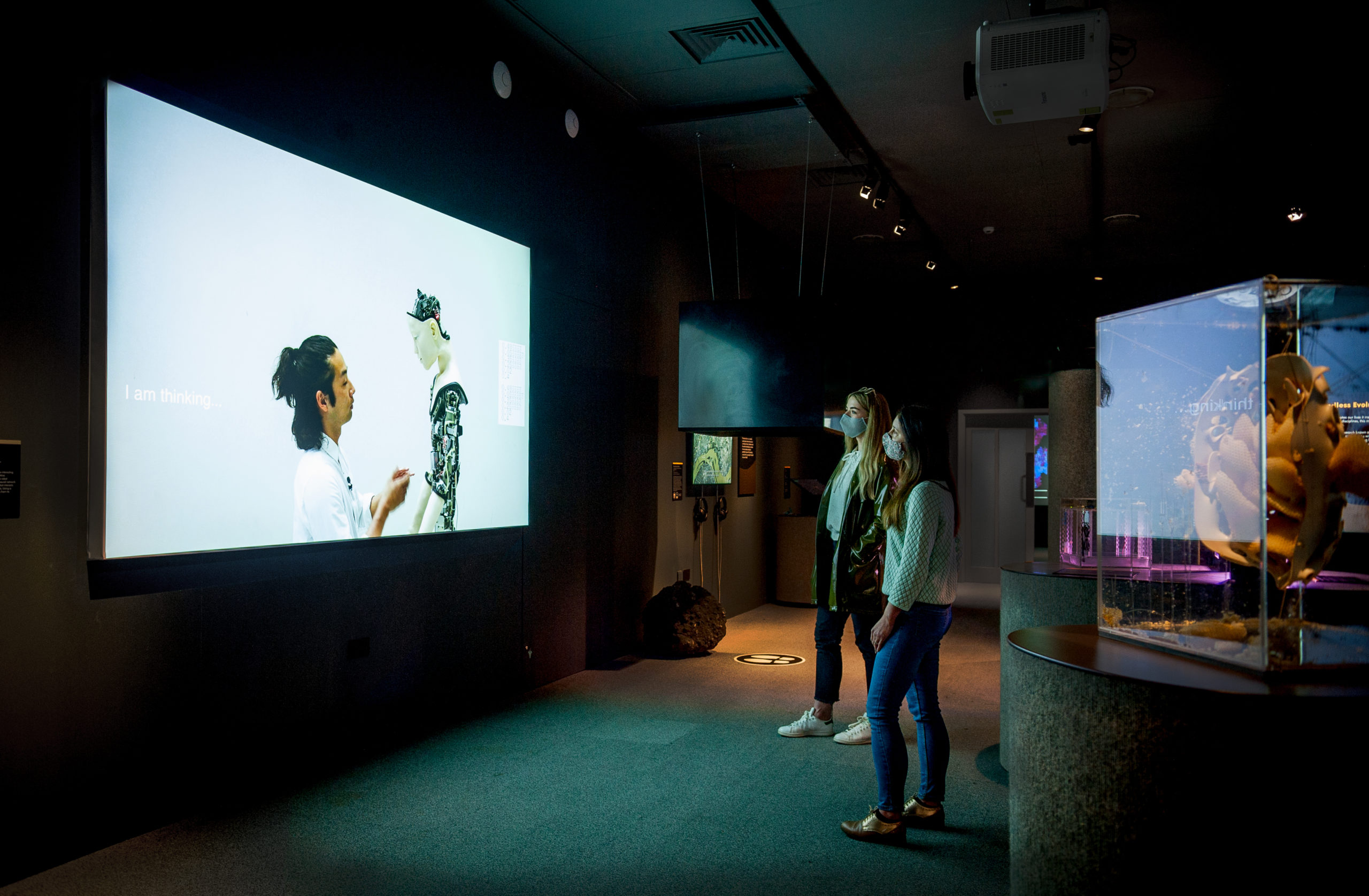 The exhibition « AI: More than Human » will open next Tuesday at the World Museum in Liverpool
– Monday 18 May to 31 October 2021.
Explored through prominent and cutting-edge research projects, and special commissions and projects by international artists, 'AI: More than Human' is an unprecedented survey of the relationship between humans and technology.
The exhibition tells the rapidly developing story of AI, from its extraordinary ancient roots in Japanese Shintoism, to Ada Lovelace and Charles Babbage's early experiments in computing, through to the major developmental leaps from the 1940s to the present day.
Commissions and projects by international artists, researchers and scientists includes: Memo Akten, Joy Buolamwini, Certain Measures (Andrew Witt & Tobias Nolte), Es Devlin, Justine Emard, Alexandra Daisy Ginsberg, Stefan Hurtig & Detlef Weitz, Mario Klingemann, Kode 9, Lawrence Lek, Massive Attack & Mick Grierson, Lauren McCarthy, Yoichi Ochiai, Neri Oxman, Qosmo, Anna Ridler, Chris Salter in collaboration with Sofian Audry, Takashi Ikegami, Alexandre Saunier and Thomas Spier, Sam Twidale and Marija Avramovic, and Universal Everything.
Curators: Maholo Uchida & Suzanne Livingston
Advised by Natalia Fuchs and assistant curator: Anna Holsgrove
AI: More Than Human was curated and organised by Barbican International Enterprises. The City of London Corporation is the owner, founder and principal funder of the Barbican Centre. Co-produced by Forum Groningen, Netherlands.
photography – Gary W Smith